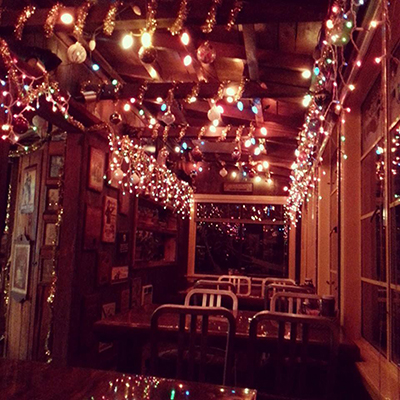 Travelers from all around Lake Elsinore, Lakeland Village, Terra Cotta, Menifee, and Canyon Lake, CA stop into Lookout Roadhouse to enjoy the view and our delicious menu. We are known for our location at the top of the city of Lake Elsinore, next to Ortega Highway. From our expansive patio, guests take in 180 degrees of lake and mountain views. People love the chance to get out of the city, take in the scenery and enjoy a tasty beverage or scrumptious meal.
We offer both breakfast and lunch options on our menu all day. Our popular country breakfasts have made us the favorite breakfast restaurant in Lake Elsinore, CA. Customers also love our in-house smoked ribs with our custom rubs and sauce. Visit us today to experience the many reasons people love Lookout Roadhouse:
Local charm: Lookout Roadhouse has been family-owned and operated since 1968, and was established in 1945. Our guests enjoy taking in the historic charm of our building while experiencing friendly, personable service and tasty food. Local musicians drop in from time to time to play in our once "modern speakeasy" downstairs.
Outdoor enjoyment: Our inviting patio seats up to 40 people. This is a popular spot for tour groups to stop in throughout the week. We would love to host your group! Be sure to call ahead for large groups to make sure we can accommodate you. Bikers are welcome!
Diverse visitors: What makes Lookout Roadhouse even more unique is the culture. We welcome everyone, and there's always a great mix of travelers from different areas here enjoying the food. Lookout Roadhouse has always served as a popular gathering place. We've seen everything from hand gliders flying off the parking lot in the '70s, hotshot firefighters sitting around telling their mighty tales, skydivers reliving their weekend jumps, to couples exchanging vows on our patio at sunset. So come visit us, relax, and make yourself at home.. you can't help but fit right in!
Amazing menu: How many breakfast restaurants in Lake Elsinore, CA offer a mouth-watering country breakfast you can enjoy while taking in lake and mountain views? Just one. Lookout Roadhouse can't be beaten.

It's easy to see why Lookout Roadhouse has been a favorite in Lake Elsinore for decades. We love to bring friendly service and great food to locals and visitors alike. Stop in for a sip on our patio, an appetizer, dessert or some delicious ribs. Visit us on Ortega Highway or contact us at 951-678-9010 today.